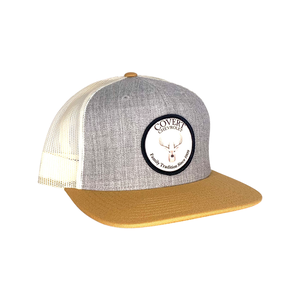 5TH GENERATION OWNERS
In 1909, Frank M. Covert, Sr., a real estate and insurance businessman opened the first automobile dealership in Central Texas. Three years later, his son, Clarence Covert, Sr., joined him to form the Austin Buick Sales Company, which became the foundation for Covert Buick, Inc., the oldest Buick dealership in Texas today.

Frank M. Covert Sr. was succeeded in the business by his two sons, Frank Covert Jr. and Clarence Covert Sr. Frank Covert, Jr. had one son, Dr. Frank M. Covert III, who chose not to join the family business and instead became a surgeon. He is now retired from the practice of medicine and resides in Austin. Clarence Covert, Sr. had three sons, Dan Covert, Clarence Covert, Jr. and George H. Covert, all of whom became active in the business between 1936 and 1981 as third-generation owners.

The Central Texas dealerships are currently operated by a fourth generation of Coverts - Rox, Duke and Danay Covert, all being the sons of Dan Covert. Presently, Jennie Covert Stewart, Anne Covert Estes, Courtney Covert Elliott, Kacy Covert Tolleson, Kimberly Covert Robinson, Kenny Covert, Chance Covert and Cory Covert have joined in the operation of the dealerships, representing the fifth generation of Coverts.

The Covert Auto Group is currently comprised of the following dealerships serving Central Texas with sales and service; Covert Buick GMC in Austin; Covert Cadillac in Austin; Covert Ford in Austin; Covert Ford of Hutto; Covert Chevrolet Buick in Hutto; Covert Chevrolet Buick & GMC in Bastrop and Covert Chrysler Dodge Jeep and RAM in Austin.

Besides its long tradition of support for local charitable organizations, the Covert family has also contributed to the permanent heritage of the Austin community by donating the land at Mt. Bonnell to Travis County in 1938 as a park to be enjoyed by citizens and visitors alike. The Covert family also played an important role in restoring the Carrington/Covert House, a large limestone home where the family resided from 1903 to 1936, located at 1511 Colorado Street in Austin. This restored home currently serves as headquarters for the Texas Historical Commission.